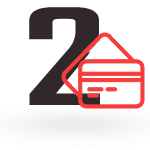 Pay for the service you
need by Credit Card*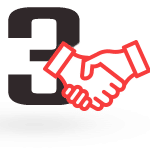 Technician arrives to get
you back on the road again
Battery Replacement is available to every Australian, no membership is needed.  You simply pay for the cost of the replacement battery by credit card. Battery Replacement and Jumpstart services require upfront payment by credit card. Cancellation fees may apply if a booking is cancelled after the 15 minute grace period has expired. See full Terms and Conditions.  The cost of a replacement battery varies based on product specifications and technology.  We will endeavour to provide you with an accurate price estimate at the time of booking but additional fees may apply if an alternative battery type is needed.

Australia Wide Coverage
Whether you are looking for roadside battery replacement in Sydney, Melbourne, Adelaide, Perth or Canberra, our mobile battery service is second to none.

Fast Response
It doesn't matter where you have your new car battery installed, we can usually have our mobile battery service on the road and out to your vehicle within an hour.
WHY CHOOSE

CAR BATTERY REPLACEMENT
FREE Delivery and Fitting
Most jobs completed within 50 mins
Maximum CCA for increased performance & life
Batteries designed for the harshest Australian climate and conditions
3 Year Warranty
Voted #1 Battery Replacement Company by our customers
#1 BATTERY DELIVERY AND REPLACEMENT SERVICE.
No Annual Fees – No Compulsory Memberships!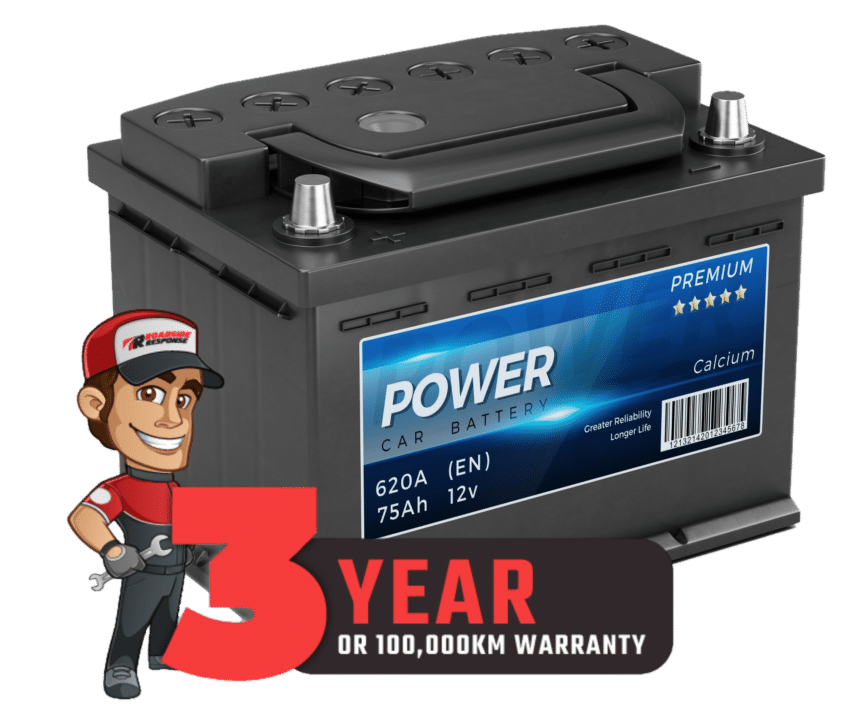 Why pay a yearly fee for a car battery replacement service when you don't use it every year? Only use us when you need a new battery and save more money every year. Get your new car battery by calling Roadside Response.
We will analyse your needs and have a qualified mechanic on hand to supply and fit your car replacement battery nationwide as quickly as possible. You call us when you need us, we'll get you moving again with a minimum of fuss. When it comes to getting the right battery for the right car, we are the team to call.
86% of our car battery replacement and car jump start jobs are completed within 50 minutes (depending on traffic and weather conditions)
We service all areas
All our technicians are well trained, qualified and experienced
Our aim is to get you back up and running as fast as possible!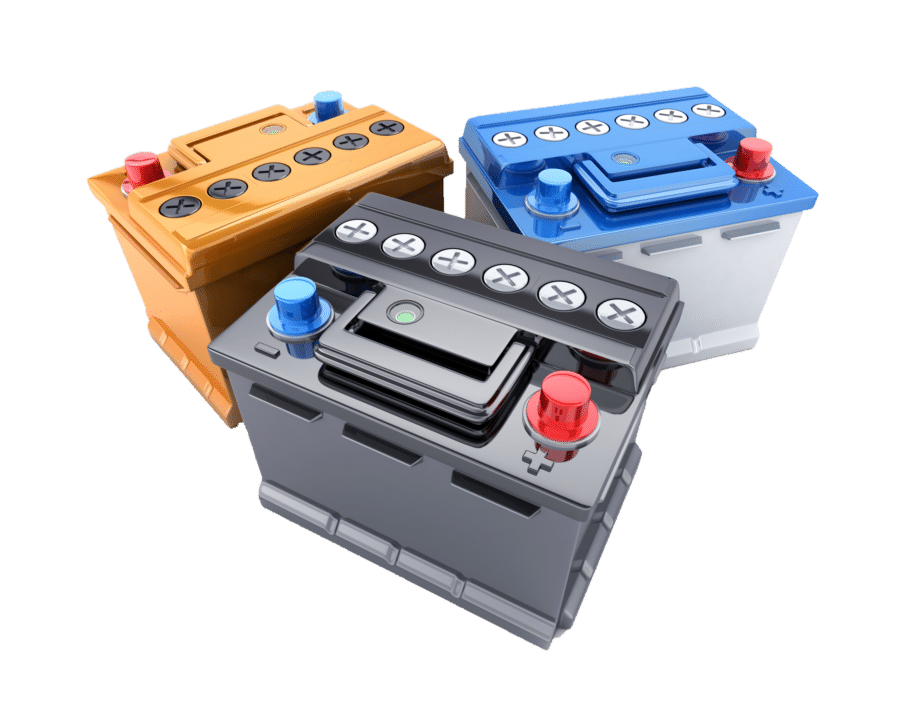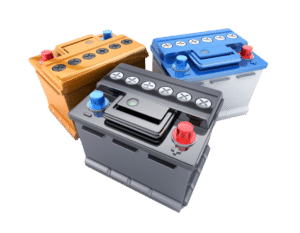 Need a New Car Battery?
We come to you, install a new replacement car battery with OEM or higher rating and also collect and recycle your old 'dead' battery so you don't have to worry about its safe disposal – it's all part of the service.
When you need to buy a replacement car battery, it's usually when your existing battery has failed.  Make sure that the battery you purchase is suitable for your car. Roadside Response matches the right battery for your vehicle, whether it is a Holden, Ford, Toyota, Lexus, VW, Audi or any other car. Taking the hassle out of choosing the right battery for your specific vehicle.  We make sure that the battery you buy won't let you down.
Best Quality Batteries For All Car Models
Roadside Response provides an extensive range of car batteries that are suitable for all vehicles. All of our batteries are backed by our rock-solid three-year warranty. You know when you choose Roadside Response for your battery you are choosing a quality reliable battery suitable for your car, truck van or 4X4. We have batteries in stock suitable for Ford, Holden, Toyota, BMW, Mercedes-Benz, Audi, Kia, Nissan, Hyundai, Honda, Mitsubishi and any other make of car manufactured in Australia. If you want the best battery for your car Roadside Response is your answer.
Cheap Car Batteries Will Cost You More
Don't make the mistake of choosing a cheap car battery replacement service that doesn't supply quality batteries that you can rely upon. Choosing a cheap battery can turn out to be dearer in the long run as many cars today carry heavy electrical loads causing cheap batteries to fail very quickly. At first glance, low-cost batteries may seem cheap; however, many have very low cranking power on are not suitable for start/stop vehicles. Most budget batteries are lucky to carry a twelve-month warranty and they need constant topping up with water. By contrast, all of our replacement batteries are high power, and carry a 3-year warranty and are fully sealed and do not require maintenance of any kind.
No Joining Fee required
Our Roadside Response is available to everyone. All you need to do to get help is pick up the phone and dial 1300 468931. One of our trained mobile battery replacement service experts will be on the way to help you within minutes. Our no joining fee and no waiting period policy means that you will be financially better off choosing Roadside Response ahead of other car battery replacement companies. We back up our service with longer-lasting, quality batteries designed to withstand the extremes of the Australian climate. Don't panic when you need an emergency mobile battery replacement service –simply call our expert team and we will have you back on the road in no time.
Where Can You Buy a Car Battery From Roadside Response?
Our 'we come to you' battery installation and replacement service and battery roadside assistance services are available in Melbourne, Brisbane, Adelaide, Gold Coast, Newcastle, Wollongong, Central Coast, Hobart and Perth, along with most major regional centres. When you need to buy a car battery or simply need a jump start – give call Roadside Response a call for expert advice, first-class service and the best new battery prices available.
Every Automotive Battery is Recycled!
You can be sure all our batteries enter community programs to ensure they are correctly recycled and the parts reused to make new batteries.  Did you know our batteries are 95% recyclable?  We will collect your old or spent battery for recycling free of charge, so do your part for your local community and environment and support our battery recycling program.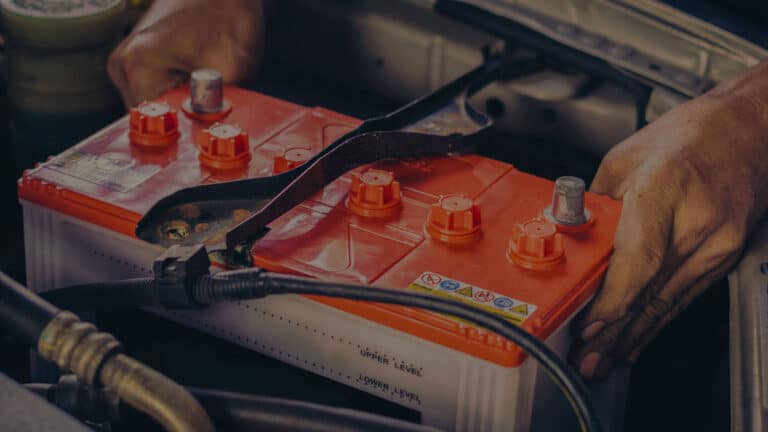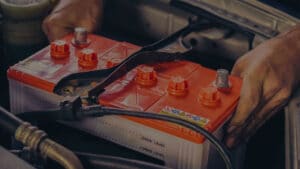 Phone Battery Response Now 1300 468931
Call us now for the best car battery price
It takes just two minutes for us to take your call and have a technician sent out to you straight away
All of our response vehicles carry mobile payment systems for your convenience
Our secure payment gateway enables us to accept EFTPOS and Credit Cards
Our car batteries carry a 3-year warranty | when installed by us
Why Do It Yourself? Let The Experts Do It Right
Not that long ago changing car batteries was relatively simple. You could source a suitable battery reasonably easy and installing them was a pretty basic task. Now, with the technological advances that have been made with motor vehicles, it isn't that simple anymore. Changing a car battery can be a frustrating time-consuming experience and if you make a mistake it could result in an unnecessary repair bill. Modern Start/Stop vehicles require specialist batteries that other mobile battery services just down carry on-board.  Trust our professional knowledge to ensure your getting the best service and the best possible price.
Fully Qualified Mechanics Supplying Top Quality Batteries
Why take any chances? Roadside Response has a trained team of roadside assistance technicians that will install the right battery for your car the right way the first time, including modern Stop/Start batteries


A Little Bit About Us
The Response Group Australia was originally founded in 2012 and has quickly established itself as of Australia's foremost and trusted Roadside Assistance and Battery Replacement companies. Our management team boasts over thirty years of experience in the Roadside Assistance, Battery Replacement and 'We Come To You' service sector. We have a very simple goal and that is: "To provide consumers with a choice of reliable, affordable roadside assistance & battery replacement services." We aim to keep you and your loved ones safe and mobile on the road.
No Membership | No Hassle
Our philosophy coupled with our unique membership and pay to use programs makes us a welcome alternative to the automobile club model. Battery Response is your best option for car replacement batteries in Melbourne, Wollongong, Canberra, Perth, Sydney, Adelaide, Brisbane, Gold Coast, the Central Coast, Hobart and Newcastle
The Roadside Response Mobile Car Repair Team is at Your Service: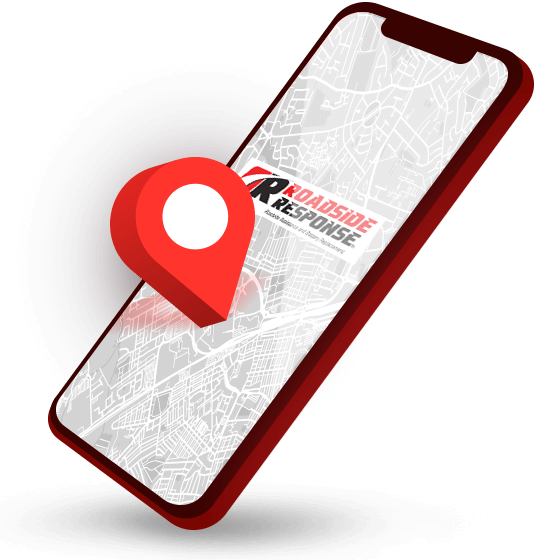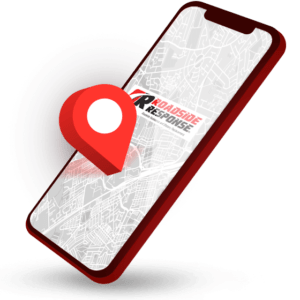 The choice really is everything. Especially when it comes to your car's maintenance, care and repairs! For Australian drivers, our team of highly-qualified response staff with 30+ years' experience are dedicated to giving you a choice when it comes to mobile services. Whether you need help in a breakdown, a new battery, or just a routine car repair cost, the expert Roadside Response technicians offer mobile car repairs and emergency services for all makes and models. We know what your car needs – now tell us what you need too!
Our 24/7 Roadside Services:
Keeping you safely on the move is our greatest ambition. But making your life easier is our greatest joy! That's why we operate all hours, every day, all across Australia. Our fully-equipped mobile workshop will be at your side when and where you need us – no membership fee required!
Apart from general roadside assistance and mobile car repair services, some of our specialised offerings include:
Battery Response – 24/7 Battery Replacement anywhere, anytime. We'll come to you for jumpstarts, routine replacements and a whole lot of valuable insight into the right battery for your car
Tyre Response – Too busy to get a puncture fixed? In need of an urgent replacement? Our experts will be at your side in under an hour
Towing Response – Sometimes, you just can't go on. That's why we provide reliable car and motorcycle towing services around Australia
And – a whole range of additional expert services, including a mobile locksmith and fuel supply help when you run out just a few kilometres too soon…
Why Choose Roadside Response?
First-rate, detail-oriented, fuss-free auto services are hard to find. With us, Australian drivers like you can rely on our ultimate respect (for you and your vehicle), dedication to client satisfaction, and a solid belief that getting you back on the road with solutions that last is of the utmost importance.
A few of our leading qualities:
Top-class quality and range of workmanship – especially when it comes to value for money
We only use the best parts, carefully chosen for your vehicle
We always give full quotes over the phone before dispatching a team member – no surprises here
All of our engineers and mechanics are fully-accredited and – equally importantly – friendly. We're passionate about our work!
Visit Our Other Locations:
We go wherever you go. Whether you live down South, way out West or somewhere in between, there will be no need to google "mobile car repair near me." You can be sure to call on us in most of Australia's saturated areas. Head out on holiday with the peace of mind that a branch of our team will be there to serve you, 24/7, with unparalleled integrity and genuine interest: 
Mobile Car repair Melbourne
Mobile Car repair Darwin
Mobile Car repair Sydney
Mobile Car repair Brisbane
Mobile Car repair Hobart
Mobile Car repair Perth
Mobile Car repair Adelaide
Mobile Car repair Gold Coast
Mobile Car repair Canberra
Mobile Car repair Newcastle
Mobile Car repair Wollongong
Mobile Car repair Central Coast
Get Help, Get In Touch, Get Moving!
To find out more about Response Group Australia and all our Response products and services, speak to one of our friendly staff by calling 1300 468 931 anytime.  Where ready and waiting to respond to your needs. Alternatively, give us a shout.

"What a great idea, I don't drive far but to have Roadside Response available when I need it, awesome"
Rebecca T.

I ran out of fuel on the way to work and Response came to the rescue, 1 hour in all that traffic was just amazing. Saved my day
Huyen A.

Thanks for the great service. I didn't realise that getting a battery delivered and installed cost less than buying it in the shops. I'll be telling all my mates about Roadside Response.
Ross Mulligan

"I left my lights on overnight, your jump-start service is a life saver. Off to work now! thanks.."
Jade L.

I wanted to drop a quick note to say that although Garry had to fight a lot of traffic to get to me he was very professional, friendly and helpful.
Thomas Do

"No Road Assist Membership & needed a jumpstart at the Airport, 45 minutes from start to finish, great job!"
Dale Z.

Roadside Response keep our rental van on the move 24/7. There nationwide coverage and pay to use platform is just perfect to help me keep my maintenance costs low & my vehicles on the go!
Paul S.
Self Move Hire
I just want to thank you for getting to my house so fast. The car didn't want to start this morning and I needed to get to work. The guy who changed the battery was real friendly and I was able to get to work almost on time (only 12 minutes late).
Lana Wilkinson

I used your battery replacement service yesterday and want to compliment you on the quality of service supplied by your team and especially the representative who attended my request. I am very satisfied with the solution he provided.
Anthony Sharwood